12 Ways To Keep Your Home Warm Without Cranking Up The Heat
Your alarm goes off, and it's so cold that getting out from under your covers feels like stepping into the Antarctic.
Maybe this is slightly dramatic, but with temperatures dropping quickly and the snow storms brewing, you need to find a way to keep your home warm — and fast. If you're an apartment or condo renter, you may not have the sway to convince your landlord to invest in better insulation (much less even control the heat in your own unit, in some cases). Even homeowners know that sometimes the newest homes can have cold spaces that need warming up.
Whether you're a renter who wants to keep a poorly insulated apartment warm at night without a space heater, or you're a homeowner who's looking for hacks to stop drafty windows and doors, there are plenty of budget-friendly products for every kind of home. From effective draft stoppers to practical lined curtains, these products will keep even the coldest of people warm.
Stay warm without wearing multiple layers with these 12 finds:
FYI, HuffPost may receive a share from purchases made via links on this page.1An effective draft stopper that won't detract from your decor.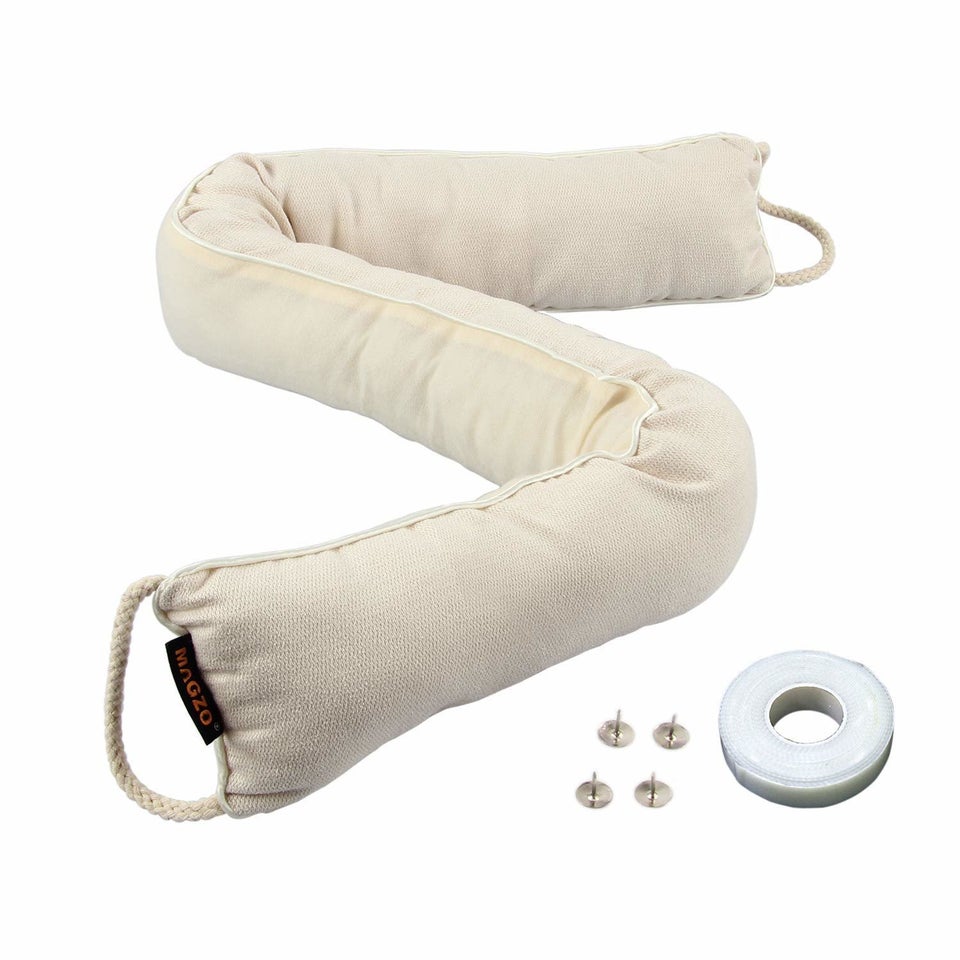 AmazonThe MAGZO Door Draft Stopper will block the chill with its polyester material and door draft guard. Use its two loops to hang it in a storage closet during the summer months.2A set of lined curtains to block out cold air.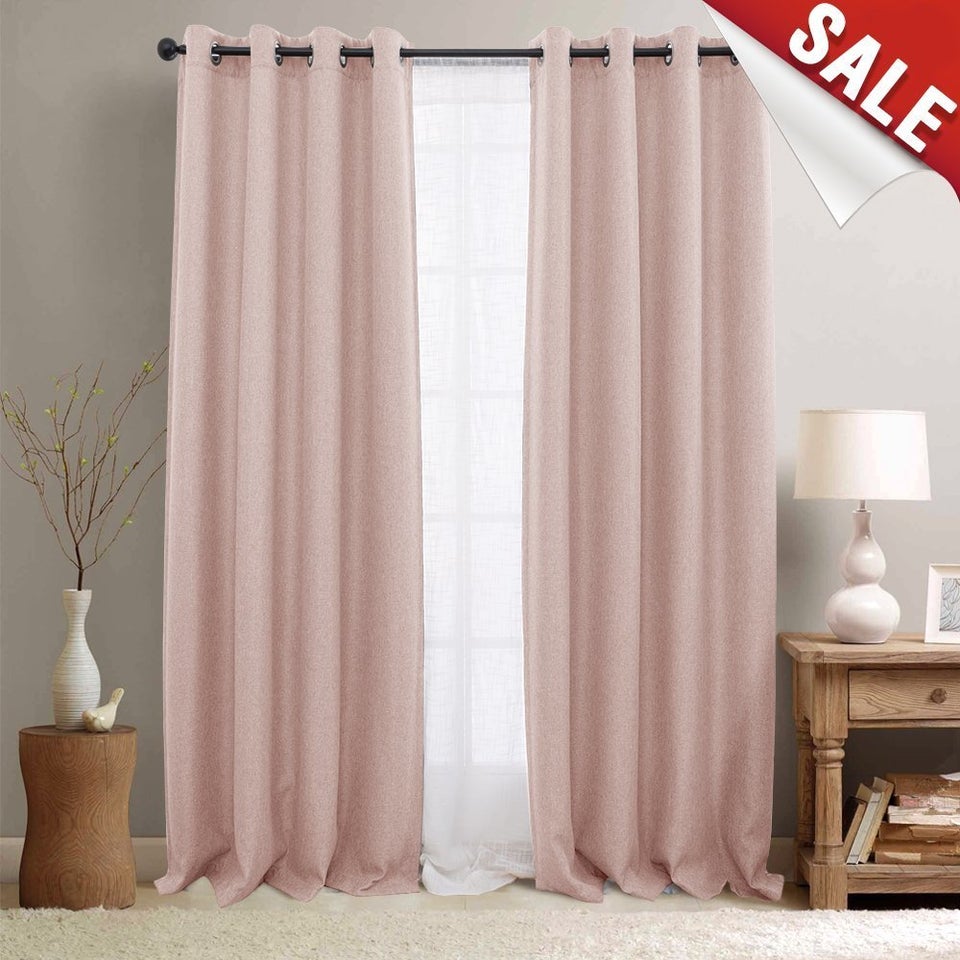 AmazonYour bedroom should be your sanctuary, and these Textured Linen Curtain Panels are ideal for year round use. Not only do they prevent sunlight from creeping in during the early morning hours, but their insulation will help prevent any draft from coming in, too.3A do-it-yourself kit to insulate your windows.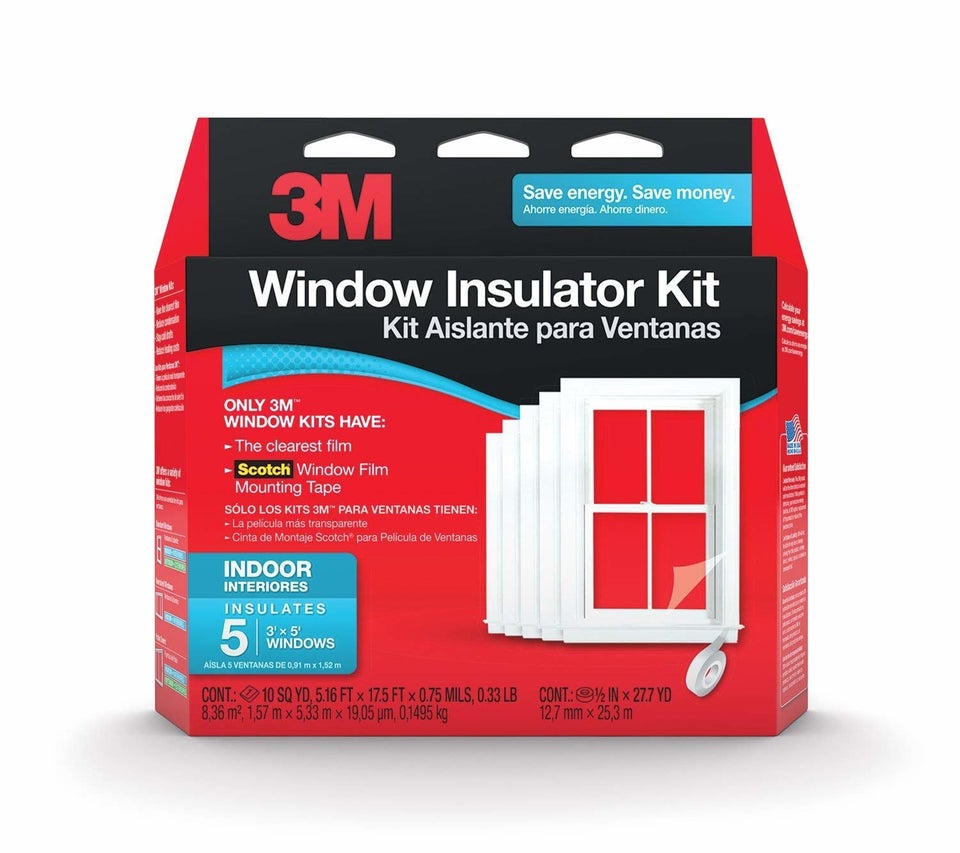 AmazonThis Indoor Insulator Kit is a simple way to keep cold air out and warm air in. This kit can be used on five windows, and goes on clear to avoid unappealing tape lines and stains.4The warmest set of flannel sheets from Eddie Bauer.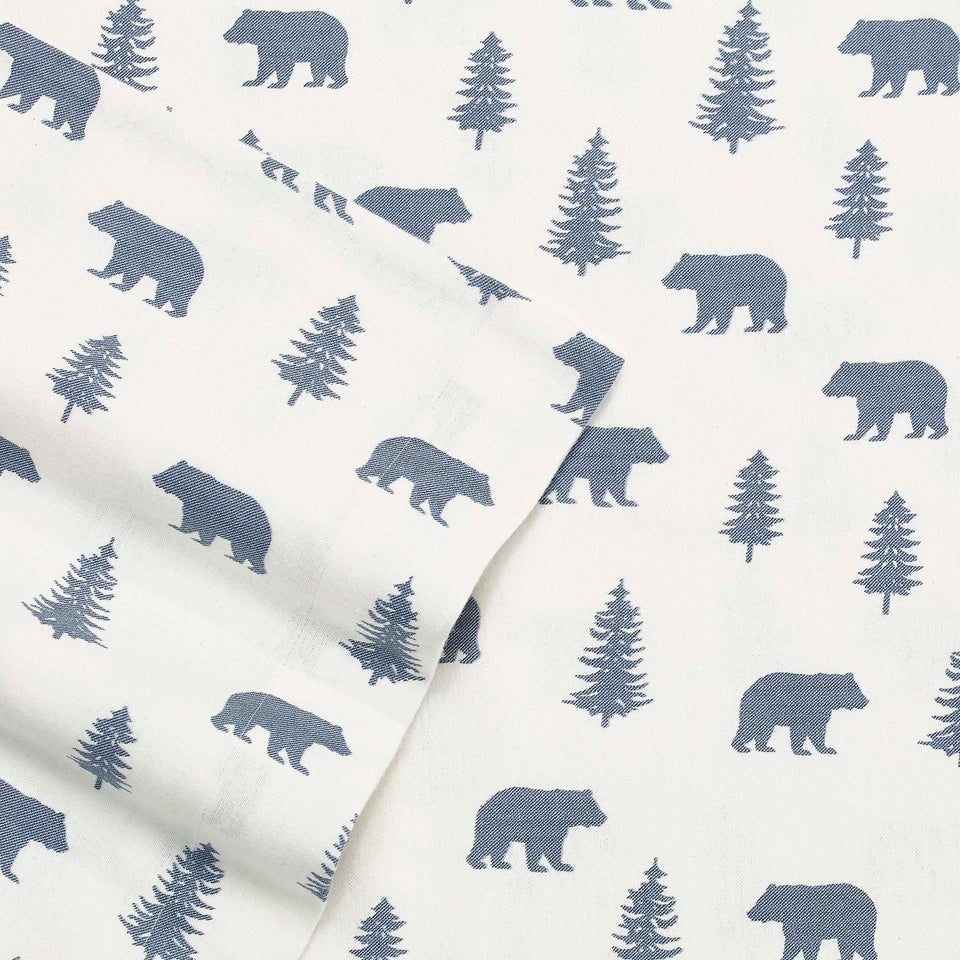 TargetA toasty warm bed is what your heart desires when the temperatures are dropping outside. These Eddie Bauer sheets at Target are made of 100 percent cotton flannel, so they are soft to the touch and cozy. Choose from the wide selection of patterns — like snowflakes and bears — and solid neutral colors at Target.5A solution to keep the cold away while letting in the sunlight.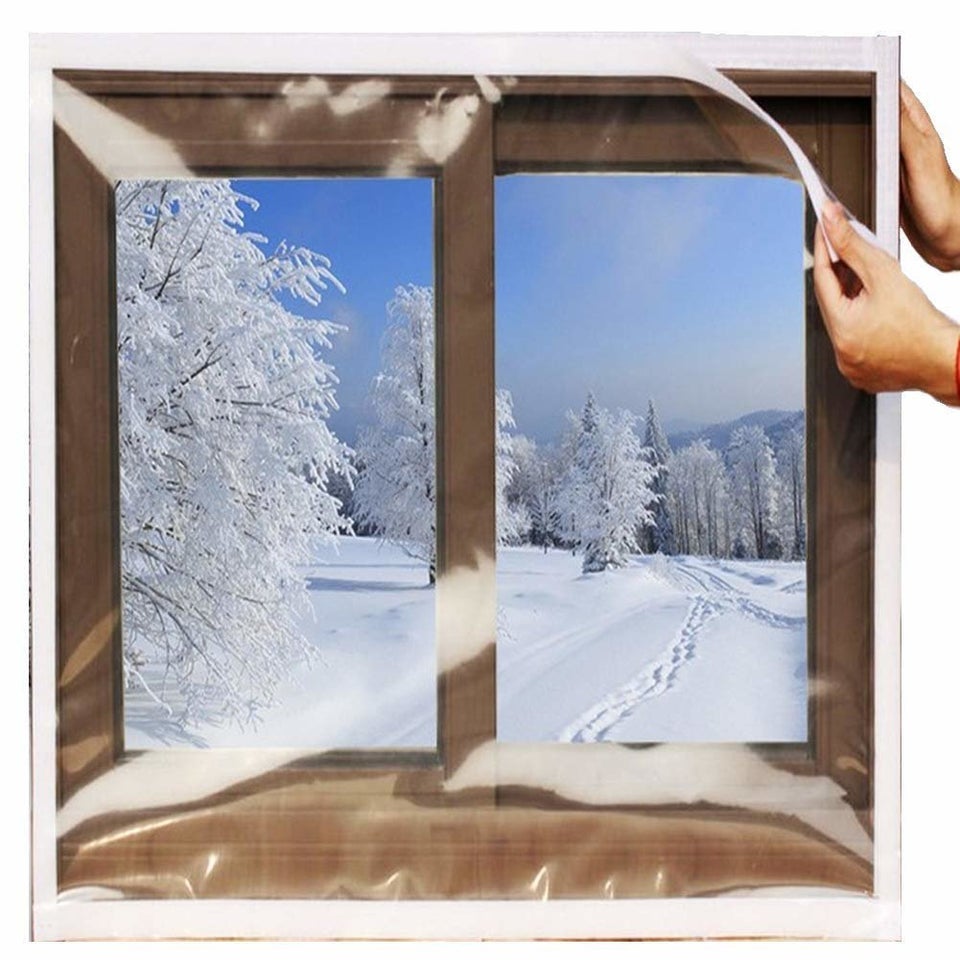 AmazonThis Transparent Indoor Window Insulation Kit is a reusable way to cover your windows during the colder months without blocking out the sun entirely. It's an effective solution that can lower your costs of heating. No hair dryer required to install.6A way to keep your feet warm and your hands typing.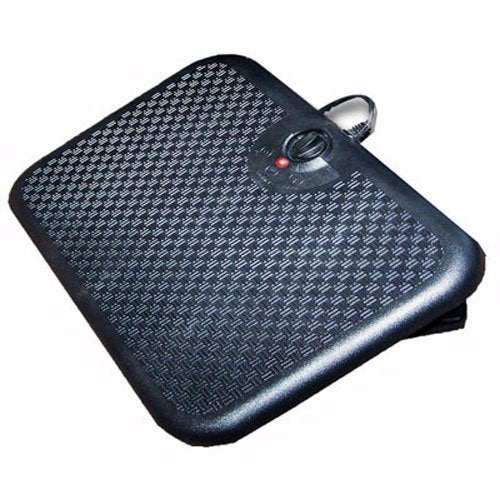 AmazonIf you work from home or have a home office, this ergonomic heated foot warmer is an energy efficient way to keep working. Buy one for your co-worker or S.O. who is always complaining of freezing feet.7Something warm to wrap yourself up in post-shower.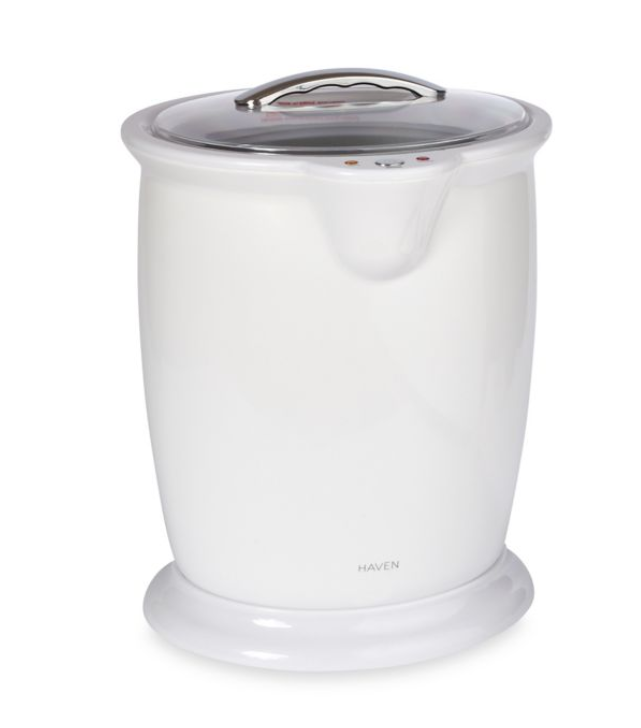 Bed Bath and BeyondYou know the feeling you get when your favorite spa gives you a warm towel at the end of your massage? Well, you can have that same sensational feeling every day with the Haven Towel Warmer. The portable warmer can hold up to two towels and includes an automatic shut-off for peace of mind.8A durable shag rug to cover up hardwood or tile floors.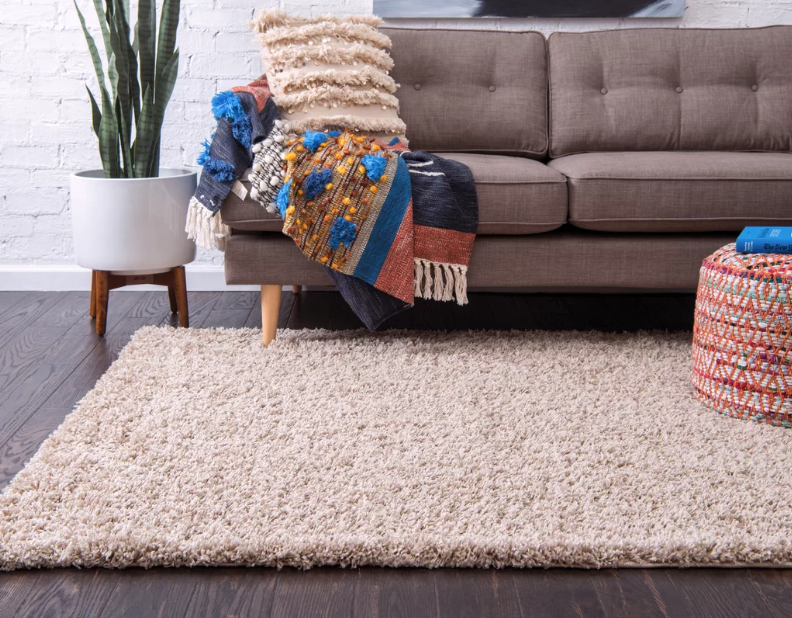 WayfairA thick, soft rug is what cold feet need first thing in the morning. The selection of Andover Mills shag rugs on Wayfair make it easy to find a rug that matches your personal style. Pick from the variety of colors and sizes.9This heated bed blanket that will work for you and your partner.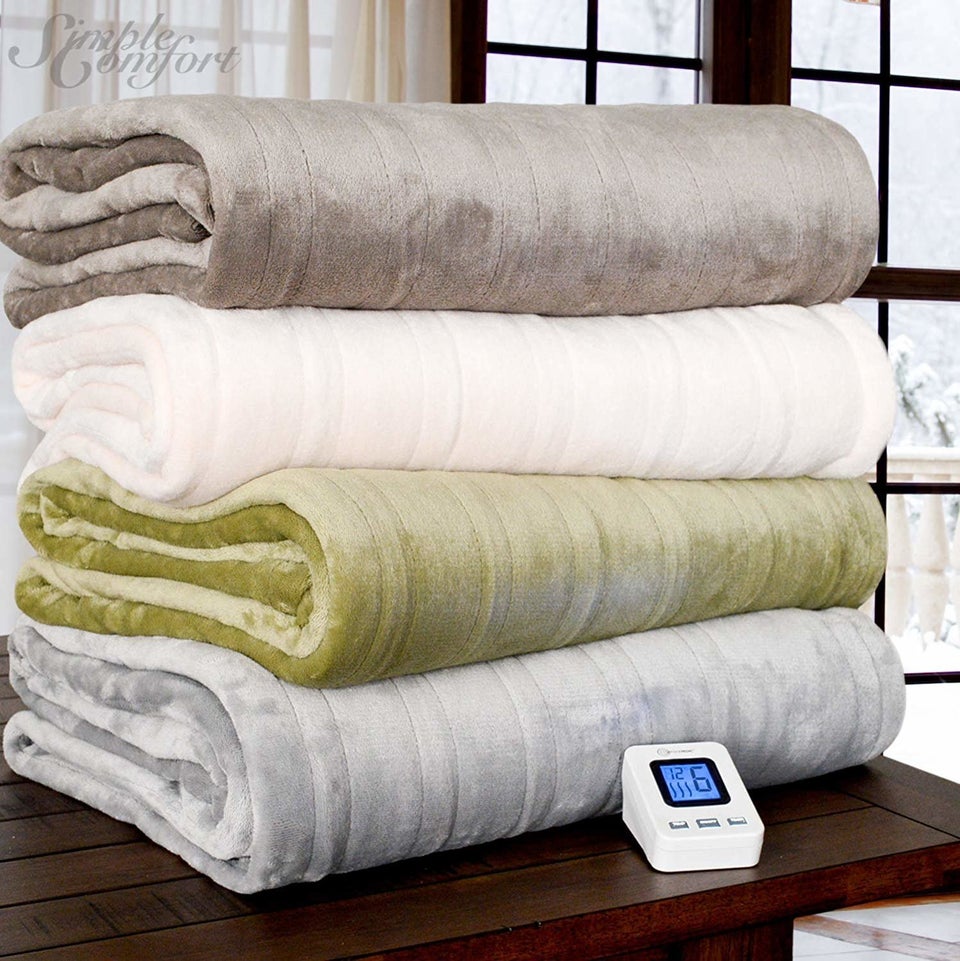 AmazonIf you and your bedmate fight over the covers, you need this two-zone electric heated polar fleece blanket from SimplyWarm. There is a preheat feature as well as nine individual heat settings. Both digital controllers can sit on your nightstand for easy adjustments during the middle of the night, so you both find your right level of cozy.10An old school warming device, upgraded.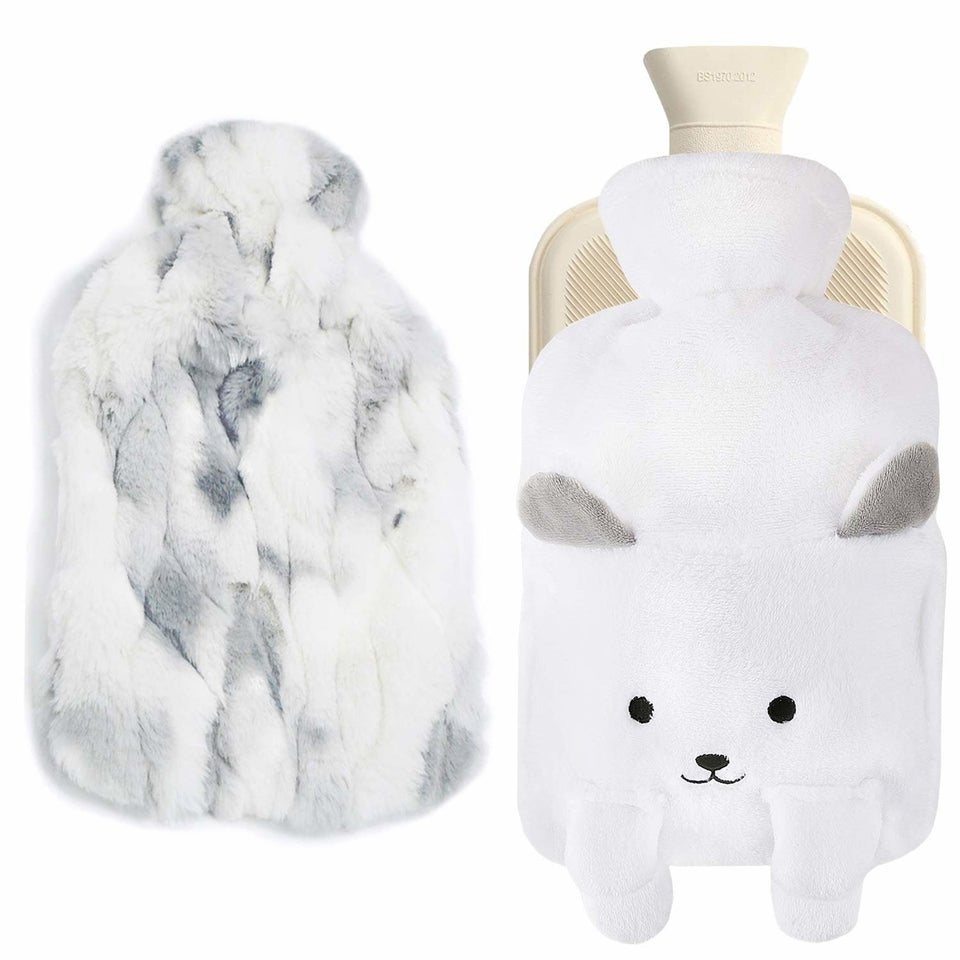 AmazonWhen you just can't warm yourself up, desperate times call for desperate measures. This transparent hot water bottle from Malin is leakproof and made from natural rubber. The included furry friend covers are an added bonus.11An easy way to seal up the fireplace from drafts and cool temps.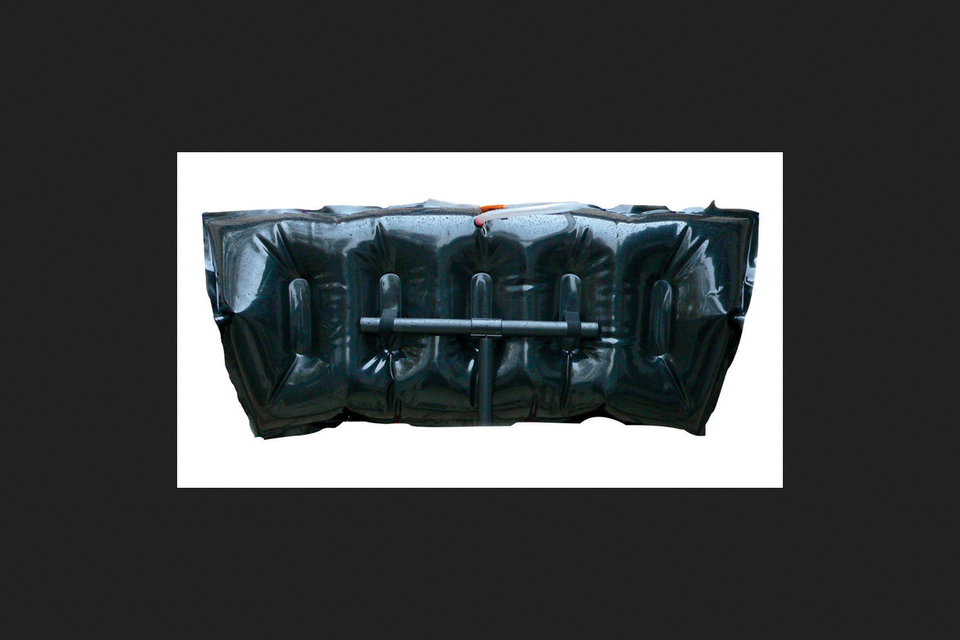 WalmartWhile fireplaces are a great way to keep your house warm, they can also let unwanted cool air in when they're not in use. With a fireplace plug, like this one from Battic Door, you can be assured that your home is well insulated. Though it should fit most brick fireplaces, do some quick measurements to make sure.12Or, a portable fireplace if your home doesn't have one.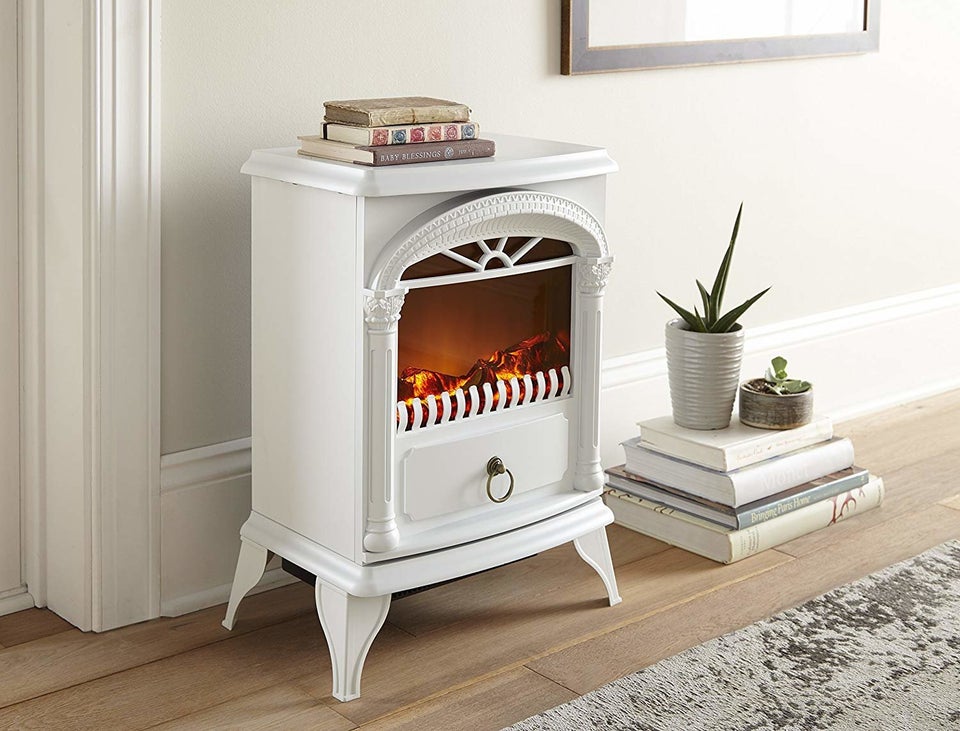 AmazonSure, this is technically a space heater — but it's not your mother's space heater. In many ways, fireplaces are still seen as a "luxury," especially for renters. The fastest solution to add some heat and some charm to a space may be with the e-Flame USA Hamilton Portable Electric Fireplace Stove. This freestanding unit remains cool to the touch and is safe to use on any floor surface.